1. Skydiving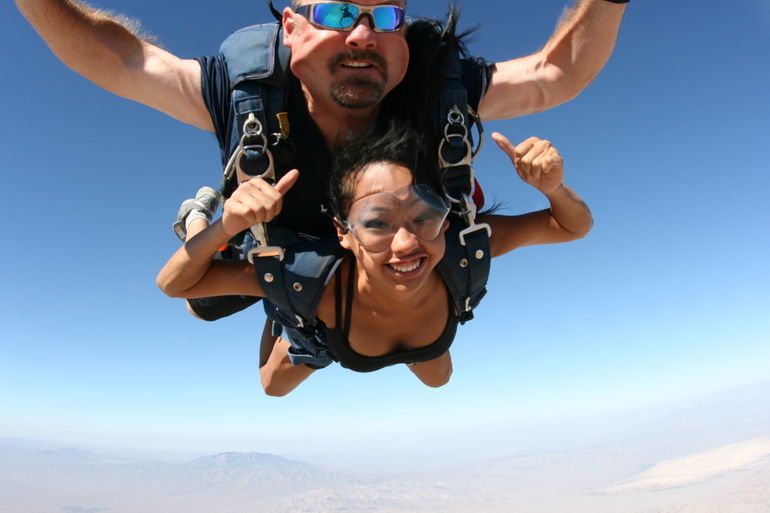 When it comes to adrenaline-pumping activities, few things beat launching yourself out of an airplane and plummeting through the air on a breathtaking freefall, but as the parachute unfolds you'll be able to catch your breath and admire the incredible views. For a beachside vista, soar over the coast on a Miami Tandem Skydive or get a bird's eye view of the glittering lights of the Las Vegas Strip with a Las Vegas Tandem Skydive. For a change of scenery, head over the Pacific, and enjoy a Reef and Rainforest Tandem Sky Dive in Cairns or hop over to the extreme sport hotspot of New Zealand, where you can enjoy tandem skydives in Rotorua or the adventure-capital of the south, Queenstown.
2. Ziplining
Remember careening through the playground on a swinging tire as a kid? Well, ziplining has had a bit of a makeover since then — these days treetop ziplines reach dizzying heights and you can zoom through the air at break-neck speeds, all while securely attached to a safety harness. Get the ultimate adrenaline rush on a Bootleg Canyon Zipline Tour, gasp at the Hawaiian scenery on a Kipu Zipline Safari, or tackle the longest zipline circuit in North America on a Cancun Extreme Zipline Canopy Tour. That's not all – how about ziplining the heart of the Puerto Rican rainforest on the Zipline Canopy Eco-Adventure from San Juan or experiencing the Dominican Republic's first zipline on a Punta Cana Zipline Canopy Adventure?
3. Bridge climbing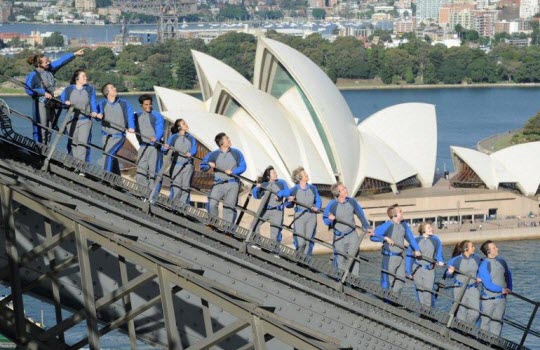 Thrill-seekers don't have to get out of the city to challenge their climbing skills — try clambering the rungs of these iconic bridges, where you'll be rewarded with the best panoramic views in the city. The famous Sydney Harbor Bridge isn't just a monumental landmark, the 440-foot (134-meter) high walkway is also a bucket-list favorite — attempt the Sydney BridgeClimb at night if you dare. Brisbane Story Bridge Day and Night Climbsare another popular choice, with views from the summit spanning the nearby Glass House Mountains and Lamington National Park, alongside New Zealand's Auckland Harbour Bridge Climb.
4. Exotic car driving and racing
Whether you fancy making like James bond in a vintage Aston Martin or tearing up the tarmac in a made-for-speed race-car, why not live out your motoring fantasies in style, with an Exotic Car Driving Experience Elite Package. Speed freaks can reach hair-raising velocity with a Race Car Drive-Along: Rookie Experience at Walt Disney World Speedway Orlando or the Richard Petty Rookie Experience in Las Vegas, or you can make like you're a movie star and cruise the open roads of the Red Rock Canyon Exotic Car Tour.